SEVEN

(our 7th album)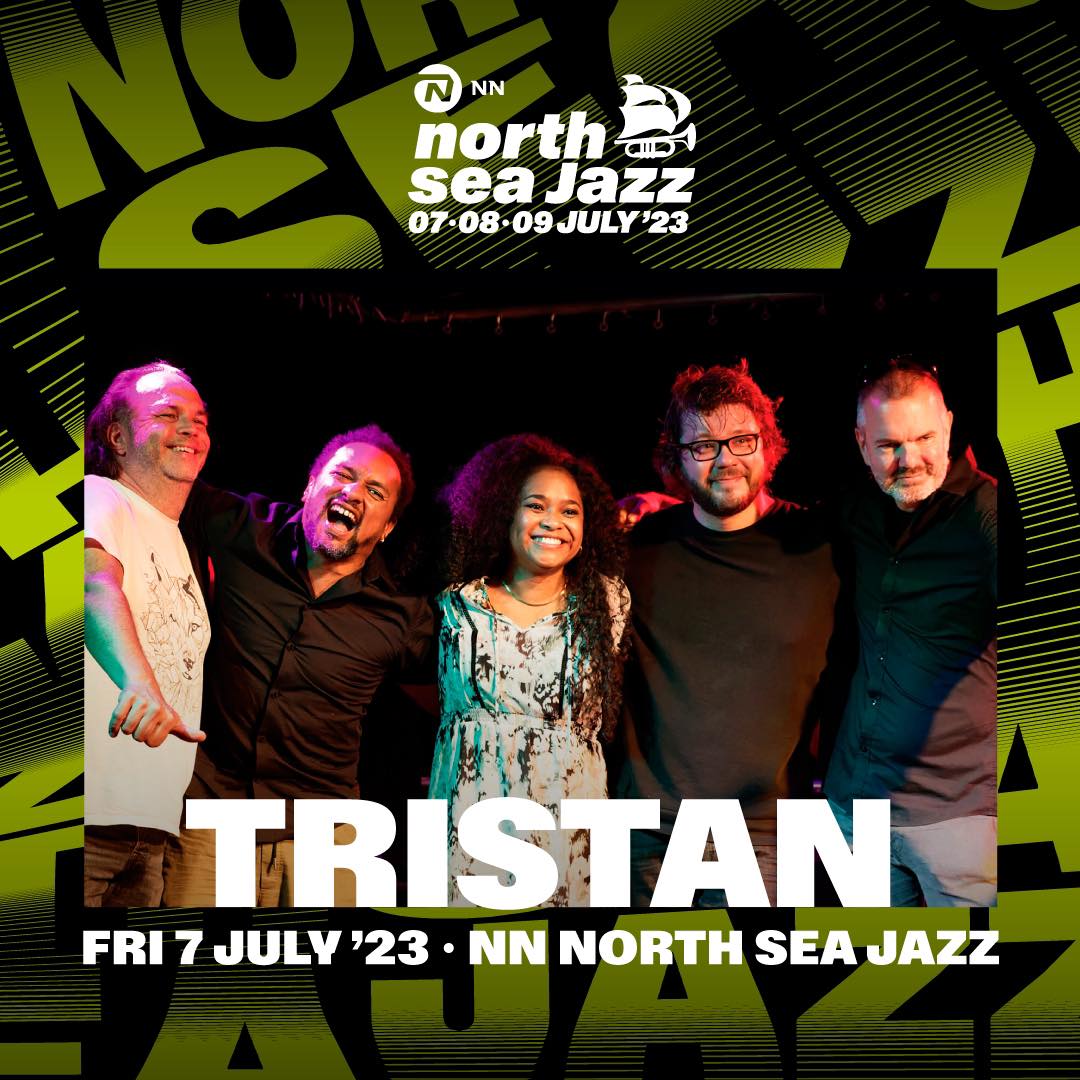 SEVEN, our 7th studio album,
is the 7th chapter already in our quite productive recording existence. The number 7 in our case symbolizes confidence with the fine combination of creativity and practicality. After all, we feel more comfortable and stronger as a band than ever. We have tried our best to once again put in the extra effort and foremost joy of writing and recording new material. With 12 new tracks in our vocabulary we got a fresh start on the road, doing what we love dearly: Spreading positive energy through our music, while taking our audience for a ride they won't soon forget. The compositions are fun to play live, with plenty of space to evolve as we go. This has been a crucial part of our style in order to make each and every concert excitingly unique. Together we've been in so many parts of the world already. Not only can't we wait to come back; We are eager to expand that incredible adventure. Tristan tour dates coming up from March 2023 in The Netherlands, Germany, France, Spain, Poland, Belgium and UK to celebrate our 7th studio-album . Deeply rooted influences of funk, soul, R&B and beyond.
You want yo have a good time? We've got you covered.
responses
For a band to progress and continue to be impactful in an industry that is ever charging, it has to continue to develop whilst retaining its identity. With their 7th album "SEVEN", Tristan are proof of that!
Quality music played by top shelf musicians on yet another creative journey that feeds the soul!
Shine on..........
Peace… Bluey (Incognito / Citrus Sun / STR4TA & Solo Artist)

Choice Cut: Tristan glimmers again with "Diamonds" (on Soultracks USA)

Sonic Soul Reviews (in German)

The album has been preceeded by a trio of singles…'Something Like This', 'Shadows In The Moonlight' and ' Diamonds'. The three tunes typfy the Tristan sound. The first two are bright and brash, optimsitc and "up" while 'Diamonds' is a tad funkier… chinking guitar and tight beats. And the album offers plenty more of the same bright, fresh, "up" soul alongside funkier items. (Soul & JAzz & Funk 4/5)

Soulstrutter (UK, Rating 8.6)

A soulful groove with the vocals of Jaycilee Teterissa sounding just as good as Imaani from Incognito. The magic works again on I've Been Loving You Too Long, "I know every song that lifts you up" sings Teterissa as if she knows what we have been missing.
(4/5 rating @ Yorkshire Times – Graham Clark)

The overall sound here is bright and optimistic making you feel that the warmer days of summer are not all that far away. (4/5 rating @ Yorkshire Times – Graham Clark)

When the music is this good you begin to wonder how much longer it will be before Tristan becomes as successful as it deserves to be. The term hidden gem has become something of a cliché however there really is no better way to describe what is on offer here amongst these twelve superlative tracks. A highly recommended album
(4/5 rating @ Yorkshire Times – Graham Clark)

The album's a 16 tracker and the tune currently winning radio plays and chart placings is 'Rising Up' and it's a perfect summation of the Tristan sound – catchy, melodic, strong lead vocal and sweet supporting harmonies over an Acid-Jazz/Euro soul backdrop.
(4/5 rating @ Soulandfunkandjazz.com – Bill Buckley )

A hot rhythm section and harmony-soaked backing vocals serve as a backdrop for Teterissa to strut her vocal stuff. And she uses it to convey an absolutely relatable lyrical story
(@Soultracks USA )

Netherlands-based R&B band Tristan has been getting us moving for years. The quintet has a keen sense of classic soul, funk and pop, and they bring high energy to every song on their always-fun albums. When it comes to full bodied music, Tristan is always on time.
(@Soultracks USA )


Our

music
Jazz, Funk

& Soul

It's tough to sit still when listening to Netherlands-based R&B band Tristan. The quintet has a keen sense of classic soul, funk and pop, and they bring high energy to every song on their always-fun albums. (according to

Soultracks USA

)

Funky rhythm guitars, Hammond, Fender Rhodes and synths, and a rhythm section that has been performing together for decades playing solid grooves and tight, punchy arrangements that have since become their trademark.
All this underpins singer Jaycilee's stunningly beautiful and soulful vocals. It will take you back to that great warm sound of the 70's, with a fresh breeze of influences from the present. While Tristan's music may sound like bands such as Tower of Power, Snarky Puppy, or classic Acid Jazz acts such as Incognito and the Brand New Heavies - who all produce high energy grooves - what makes this group stand out from their contemporaries is the high quality of the compositions and arrangements.
Tristan's debut release, 'Full Power' (2014) and their highly acclaimed follow up '2ndPhase" (2015) - received rave reviews and both albums going straight to No 1 in the UK soul charts. Their third album 'Lifestyle'(Spring 2016) proved that this is a band with something to say:

▪ Jazz FM , A-list for 8 weeks
▪ Live @ Jazz FM
▪ Live @BBC radio Robert Elms
▪ NPO Jazz & Soul playlist for over 8 weeks
▪ Rave reviews in OOR , Blues &Soul Magazine, Platomania.
▪ 34 in UK soulchart top 100,
▪ Best soul album and band 2016 - Colourful Radio UK
▪ Bright Star Award 2016– nomination Best Soul/R&B Album, Best Band
▪ Bright Star Award 2020– nomination Best Soul/R&B Album, Best Band

'Live in concert' (2017) , an album with an extended band and in 2019 the studio album "The Spice of Five". The band went back to 'the 5-piece core' of the band, and as expected you hear the full range of Tristan's hallmark uplifting, pure and energetic grooves on 'The Spice of Five' . Nominated for German Grammy award (Schallplattenkritik Preis), touring Indonesia were some of many highlights.

With 'What Could Possibly Go Wrong', Tristan's 6th album (released in spring 2021), their journey continued , and brought them
(despite of the pandemic) to many new places. Their success has seen them touring Indonesia, Japan, France, Poland, United Kingdom, Germany and Romania the last couple of years. Some more highlights:
• NPO1 and Live@ NPO2 (Dutch National Radio ) , playlisted for 17 weeks, Sweet Rhythms Chart (UK) , two weeks #1,
Network Soul Chart (UK), #, UK soulcharts #5, Jazz FM , Track of the week , and featured @John Osborne and Jeff Young
• Rave reviews in OOR, Jazzism, Bassist, Musicmaker , Soultracks USA, Cumbria & Yorkshire Times . Interviews with Telegraaf (NL), Blues & Soul Magazine (UK) ,Inside Musicast, (USA), Noord Holands Dagblad , Stentor . Radio interviews at NPO2 (NL) , Solar Radio, Starpoint, Colourful Radio, Smooth FM (Nigeria)
• Airplay throughout the world, from Australia, Japan, UK, France, Spain to Nigeria, Brazil , Canada and the USA.
The group will release in March 2023 'Seven", Tristan's 7th album.
In September 2022, the group stuns again with "Something like This", their first new single and (again) receiving many plaudits including :

o Jazz FM UK - featured track Sunday with John Osborne (Sept 4)
o NPO radio 2- Soul & Jazz (Dutch National Radio)
o Solar Radio UK , Sweet Rhythm Chart #3
o Urban Movement radio- Brisbane Australia ( play-listed)
o Soulstrutter , blog (UK) 8.3 star (out of 10) rating
o Blues and Soul magazine UK - review ( September issue)
o Ferry Maat Soulshow - playlist & announcement
o Smooth Jazz 101.9 New York, USA – playlist (incl 20 smooth Jazz USA stations )
o Luxury Soul collection 2023 ( Expansion Records )
o JFSR UK - playlist
o Starpoint Radio ( UK) – #5
o Colourful Radio (Uk) - full support
o Soultracks USA - premiere / review (15 sept)
o California Spirit Radio ( France – incl :
o Teerex Radio – Montreal , Canada , playlist



On

tour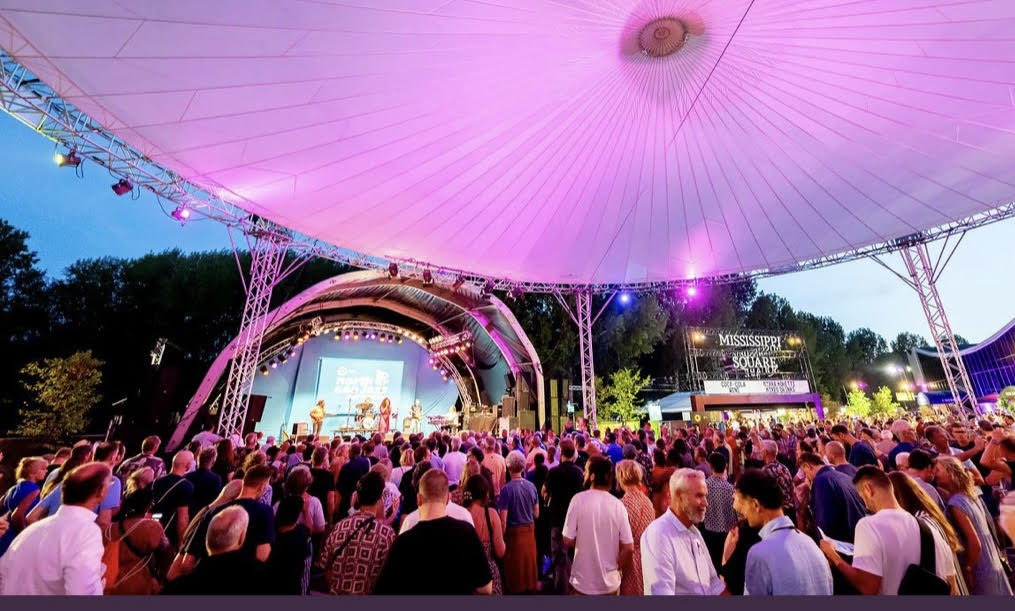 Tristan - SEVEN - on Tour
Order

here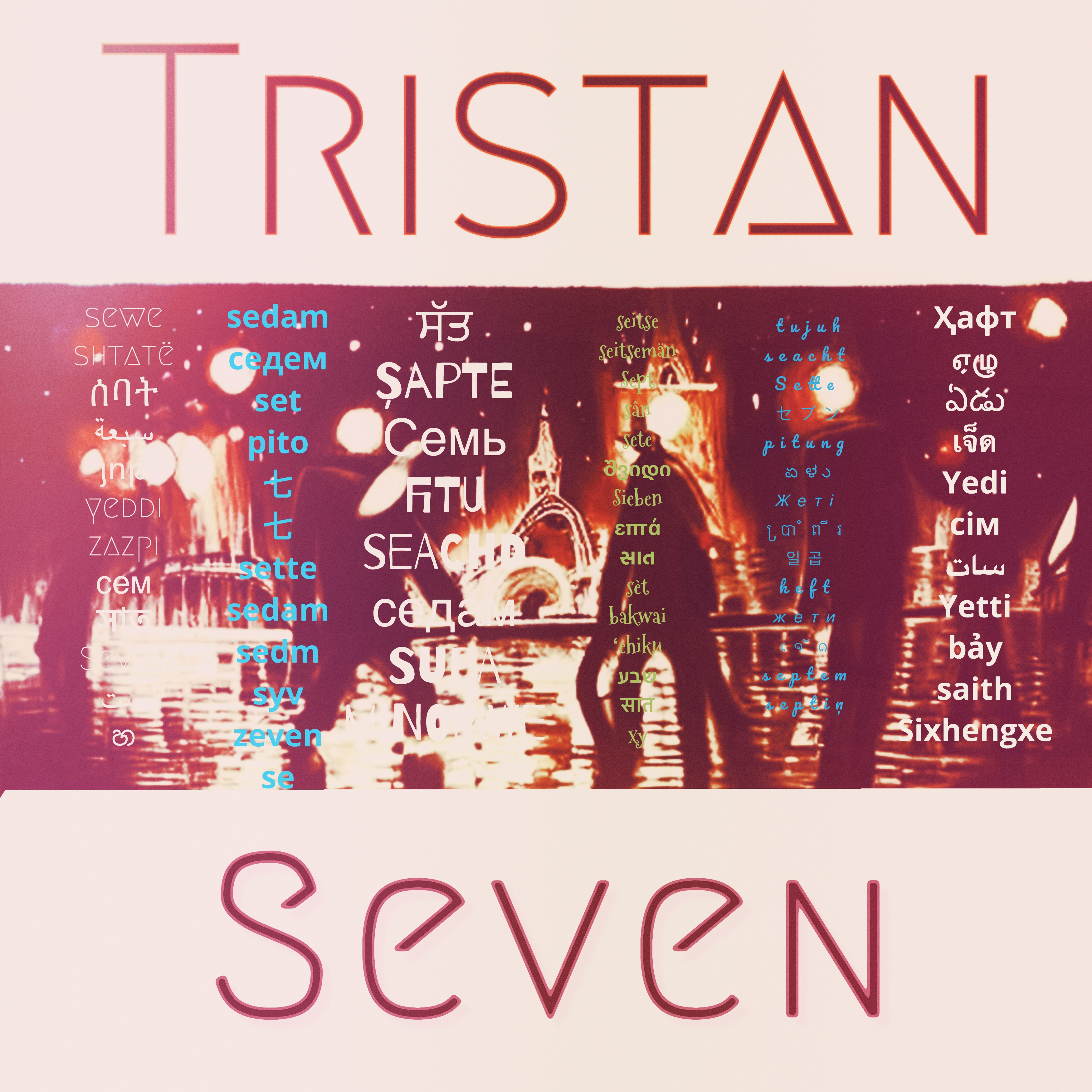 live

feed
we

sponsor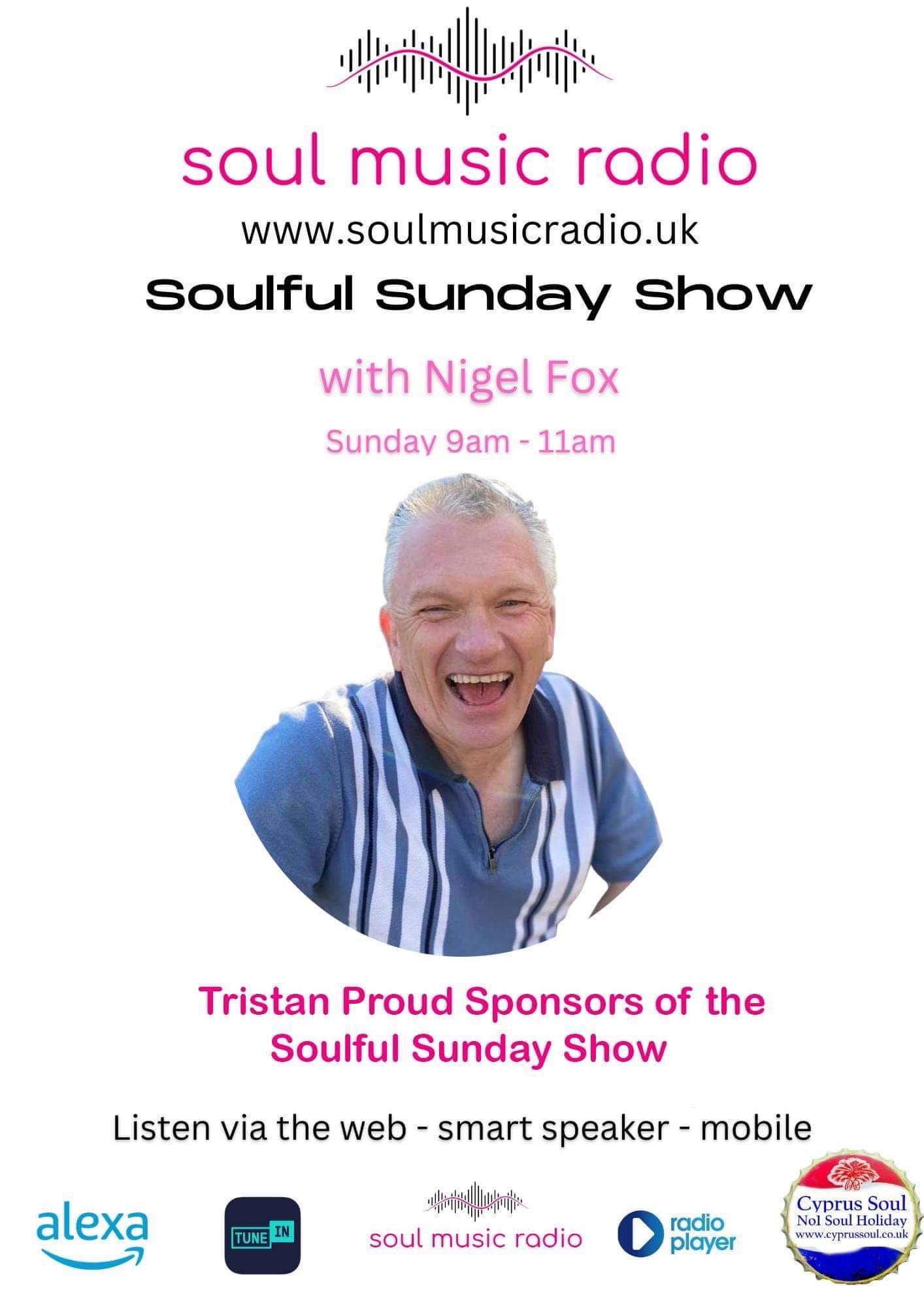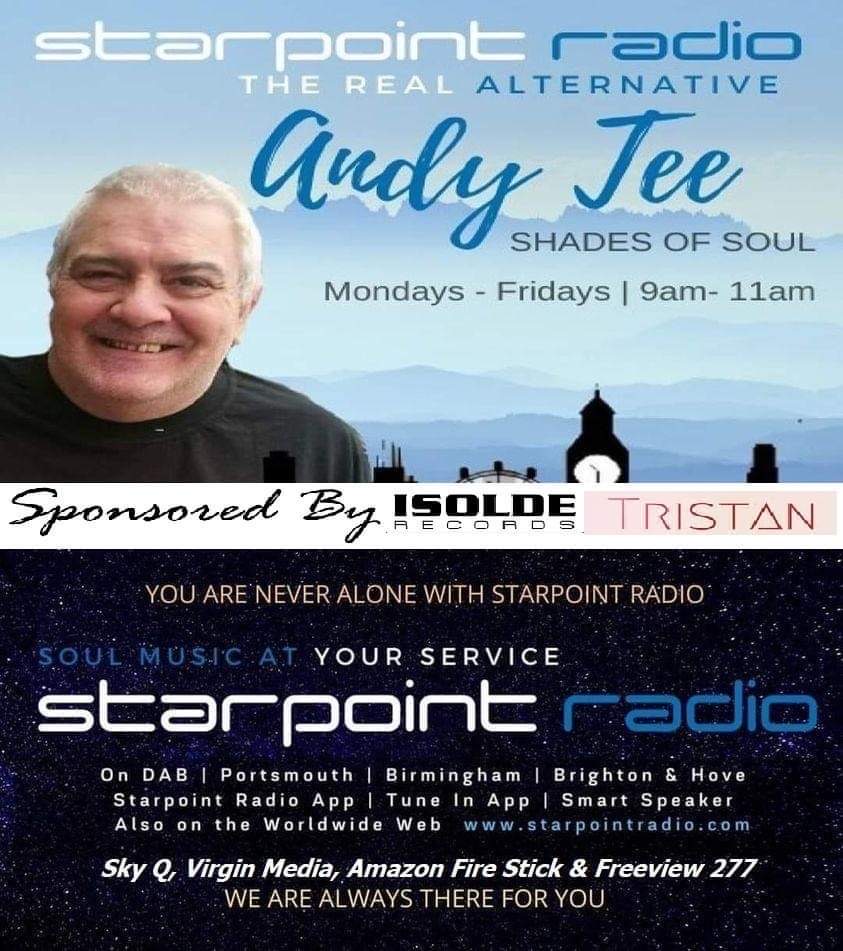 you

tube

 
reviews &

airplay


Jazzism
Nominated for German Grammy award (Schallplattenkritik Preis)
Starpoint Radio
Echoes Magazine
Blues and Soul Magazine
De Telegraaf
Soultracks USA
Smoothjazz USA
Mi-soul
Jazz FM
Delite Radio 
Colourful Radio 
Solar Radio
NPO 1, 2 & 5 (Dutch National Radio)
Music Maker
OOR
Countdown Cafe
Co Live
De Max 
Noord-Hollands dagblad
Berlin Spectator
Soulandjazzfunk
Noardewijn, (RTV Frysland)
AD/ Amersfoortse Courant
and many more